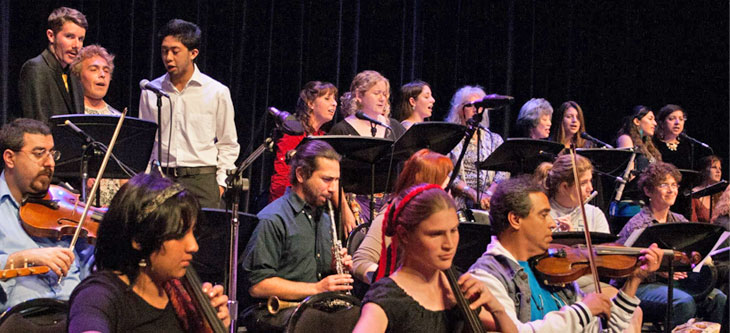 Join!
Welcome to the Arab Music Ensemble! As the Cal Poly Music Department ethnomusicologist and director of the Arab Music Ensemble, I would like to invite you to perform the art and popular music of a wide range of Arabic-speaking societies as well as wonderful selections from the larger region. The group is a combined choir and orchestra that gives enthusiastically received concerts in coordination with a fantastic ensemble of dancers.
If you're interested in joining the Cal Poly Arab Music Ensemble, please fill out the following form. Dr. Habib will contact you soon and will be able to answer any questions you have about joining!
If you have any problems completing this form, contact Dr. Habib at 805-756-2741 for assistance.