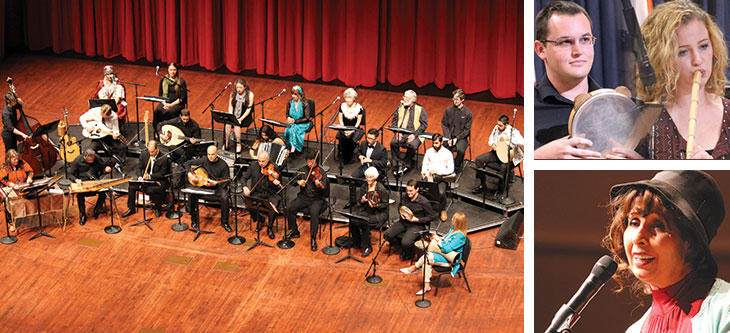 Read All Stories
Arab Music Ensemble
The Arab Music Ensemble performs the art and popular music of a wide range of Arabic-speaking societies while particularly focusing on the areas around the Eastern Mediterranean and including selected examples of historically interconnected cultures of the larger region.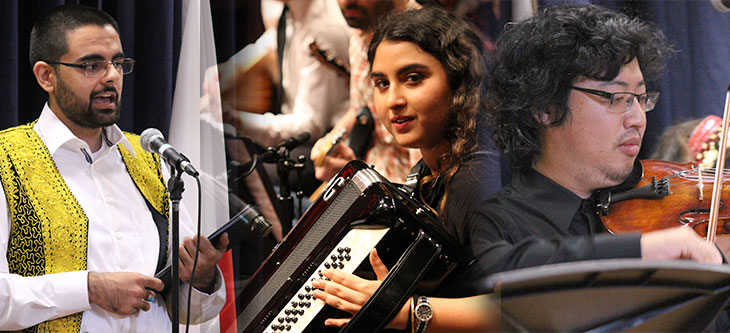 Arab Music Ensemble Musicians
Students sing or perform instrumentally in a combined orchestra with choir and optionally in a chamber ensemble as well.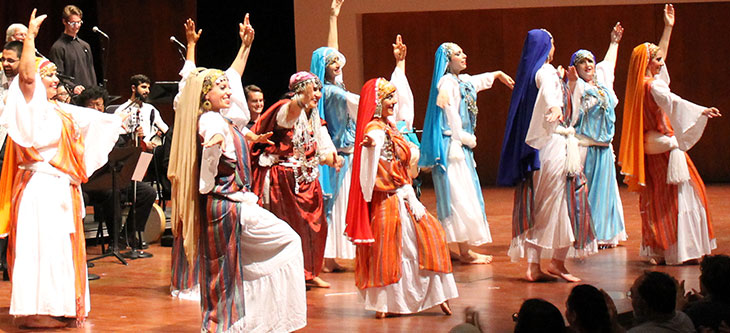 Arab Music Ensemble Dancers
The Arab Music Ensemble Dance Troupe puts the music into motion.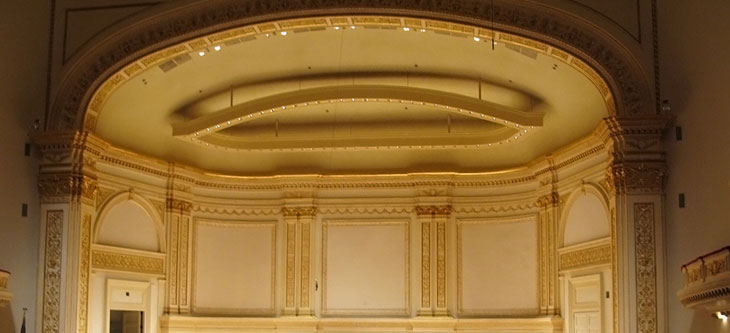 Carnegie Hall and Beyond
Cal Poly's Arab Music Ensemble and Choirs performed in Carnegie Hall and at other locations on the East Coast in March 2014.
---